Vaping is often marketed as a safer version of tobacco smoking. As regulations became widely introduced across the world to encourage people to stop smoking tobacco, such as a ban on smoking indoors in public spaces, the number of smokers finally began to fall. However, vaping emerged in its place.
With little scientific evidence available at the time e-cigarettes were launched pertaining to their safety and health risks, vaping became a modern, 'healthy' version of smoking. Now, research shows that vaping carries similar health risks to smoking tobacco. E-cigarettes contain and emit multiple toxic substances and put users and those around them at increased risk of multiple serious health conditions including lung disease.
Here, we discuss the various studies that have recently been published that highlight the dangers of vaping to health, particularly lung health.
Vaping. Image Credit: hurricanehank/Shutterstock.com
Vaping is not a risk-free alternative to smoking
Tobacco kills as many as half the people who use it. The World Health Organization states that "the tobacco epidemic is one of the biggest public health threats the world has ever faced". It claims the lives of over 8 million people each year. Fortunately, efforts to protect human health by encouraging people to quit or not take up smoking have finally begun to reduce the number of tobacco users worldwide.
Click here to read about vaping and its associated diseases.
Since 2020, the number of smokers has dropped by approximately 60 million and for the first time, the number of male smokers dropped in 2019. However, this reduction in tobacco users is being balanced out by rapidly rising numbers of users of e-cigarettes as the vaping market positions itself to attract would-be smokers and ex-smokers. While at first vaping may have seemed to carry fewer health risks, with smokeless use, a growing body of research is proving that vaping may potentially carry as many health risks as tobacco smoking.
Early studies suggest vaping is connected to multiple lung illnesses
Multiple studies have been published recently that highlight the many health risks associated with vaping. A recent study conducted at the University of North Carolina demonstrated the toxicity of propylene glycol and vegetable glycerin, two primary ingredients found in e-cigarettes. Vaping, therefore, may cause cell damage in multiple tissues, but given that it is inhaled, the lungs are majorly at risk of cell damage from exposure to these ingredients.
Further studies have more clearly defined the link between vaping and lung damage. Dangerous chemicals, such as acetaldehyde, acrolein, and formaldehyde, are all common in e-cigarettes. Acetaldehyde can cause severe damage to the lungs and cause cancer, as well as impairment to brain activity and memory.
Acrolein is a common herbicide used as a weed killer. It is also known to damage the lungs, causing pulmonary edema, lung hemorrhage, and death. It is also known to cause chronic obstructive pulmonary disease (COPD) and potentially causes asthma and lung cancer. Formaldehyde, typically used as a preservative in embalming fluids, has been shown to cause asthma attacks and other respiratory symptoms. Additionally, studies have shown this group of chemicals, aldehydes can cause lung disease and heart disease.
Overall, research into the impact of vaping on lung health is still in its infancy. Given the significant lag times involved (going by tobacco smoke data the effects of vaping may not be fully apparent until years later, perhaps two decades) we may have to wait to discover the full impact of vaping on the lungs, although, the emerging evidence indicates that vaping has a significant negative impact on health and is likely to increase the risk of several lung illnesses as well as other diseases.
Scientists feel strongly that more research is needed in this area to collect more evidence that may help to protect people from the negative effects of vaping.
Second-hand vaping
One perceived benefit of vaping over smoking tobacco is that it poses fewer health risks to those in the vicinity of the smoker. However, back in 2016, the US Surgeon General stated that the second-hand emissions of vaping contain products that are seriously damaging to health, such as nicotine, ultra-fine particles, flavorings such as diacetyl that research as associated with lung disease, volatile organic compounds (VOCs) such as benzene (a chemical found in car exhaust fumes) that have been linked to lung cancer, and heavy metals, exposure to which has also been shown to increase the risk of developing lung cancer.
The US Surgeon General and the National Academies of Science, Engineering, and Medicine have both highlighted the dangers to health posed by inhaling secondhand e-cigarette emissions. People surrounding those who are vaping are also breathing in a cocktail of dangerous chemicals, something which most people are not aware of and, therefore, do not take measures to protect themselves.
It is entirely possible that in the near future the world will be dealing with a vaping epidemic, similar to the tobacco epidemic it is currently fighting. The evidence so far indicates that vaping increases a person's risk of many serious diseases, as well as putting those around them at increased risk. It is recommended that tighter restrictions and regulations are needed for vaping products as a first step to protecting human health.
Sources:
Bracken-Clarke, D., Kapoor, D., Baird, A., Buchanan, P., Gately, K., Cuffe, S., and Finn, S., 2021. Vaping and lung cancer – A review of current data and recommendations. Lung Cancer, 153, pp.11-20. https://pubmed.ncbi.nlm.nih.gov/33429159/
Sassano, M., Davis, E., Keating, J., Zorn, B., Kochar, T., Wolfgang, M., Glish, G. and Tarran, R., 2018. Evaluation of e-liquid toxicity using an open-source high-throughput screening assay. PLOS Biology, 16(3), p.e2003904. https://pubmed.ncbi.nlm.nih.gov/29584716/
Tobacco. World Health Organization. Available at: https://www.who.int/news-room/fact-sheets/detail/tobacco
What Does Vaping Do to Your Lungs? Johns Hopkins. Available at: www.hopkinsmedicine.org/…/what-does-vaping-do-to-your-lungs
Further Reading
All Vaping Content
Do E-Cigarettes Cause Cancer?
How Safe are Electronic Cigarettes?
Vaping and its Associated Diseases
Last Updated: Jul 29, 2021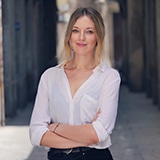 Written by
Sarah Moore
After studying Psychology and then Neuroscience, Sarah quickly found her enjoyment for researching and writing research papers; turning to a passion to connect ideas with people through writing.
Source: Read Full Article