In England, the immunization program for severe acute respiratory syndrome coronavirus-2 (SARS-CoV-2), the causal agent of the ongoing coronavirus disease 2019 (COVID-19) pandemic, began in December 2020. The UK's Joint Committee on Vaccination and Immunisation (JCVI) initially recommended the COVID-19 vaccine for all adults above 18.
Background
Older adults, health and social care workers, care home residents and staff, and front-line workers, were prioritized for COVID-19 vaccination. Later, children above 12 years of age and with underlying chronic conditions were considered for vaccination.
Since July 2021, children have begun receiving the COVID-19 vaccine. The 16- and 17-year-olds received vaccines in August 2021, and 12- to 15-year-olds received their first vaccine in September 2021. The COVID-19 booster program was also initiated in September 2021.
Until December 2022, the UK government provided one of the three vaccines. These were Comirnaty (BNT162b2), manufactured by BioNTech-Pfizer, Vaxzevria (ChAdOx1-S), developed by Oxford-AstraZeneca, and Spikevax (mRNA-1273), manufactured by Moderna. These vaccines were found to be highly effective in preventing severe COVID-19 infection.
Antibodies eBook
Compilation of the top interviews, articles, and news in the last year.
Download a free copy
The COVID-19 vaccines received emergency use authorization based on clinical trial data, which reported their safety profiles and rare incidence of adverse events upon immunization. Post-licensure follow-up was conducted to assess the occurrence of rarer adverse events of interest (AEIs) after vaccination in larger general populations.
In extremely rare occasions, adverse events of concurrent thrombosis and thrombocytopenia were reported following immunization with the first dose of Vaxzevria. Thrombotic thrombocytopenia syndrome (TTS), which has also been referred to as vaccine-induced immune thrombosis and thrombocytopenia (VITT), is a rare immune condition where pathologic antibodies to platelet factor four cause blood clots in different parts of the body. In addition, it also lowers platelet count. Similarly, after the first dose of Comirnaty or Spikevax vaccination, a very rare incidence of myocarditis and acute pericarditis was observed.
Large-scale observational studies following COVID-19 vaccination have also reported the incidence of rare neurological adverse events, such as Bell's palsy and Guillain–Barré syndrome (GBS). Particularly, in the English cohort, an increased risk of GBS and Bell's palsy was found after the Vaxzevria vaccination. However, such observation was not found in the Scottish cohort after being immunized with the same vaccine.
Considering these adverse effects, in May 2021, the JCVI recommended adults under 40 years of age be provided with an alternative vaccine. It is imperative to conduct post-authorization surveillance to monitor vaccine safety in the real world, which also helps maintain public confidence in vaccines.
About the study
A recent Eurosurveillance study focused on estimating the incidence of a prespecified list of AEIs following the first and second doses of the COVID-19 vaccination. Real-world primary care data was used to determine the safety profiles of different vaccine brands.
The authors obtained data from the Oxford-Royal College of General Practitioners Clinical Informatics Digital Hub (ORCHID), England. This study methodically compared the incidence of medically attended AEIs, following COVID-19 vaccination, among 781,200 individuals.
Findings
After COVID-19 immunization, fewer individuals required medical attention for AEIs, i.e., under 10% of the registered population. Even this estimate did not exclusively identify individuals who developed AEI post-vaccination, as the data included most individuals who sought medical attention for AEI development within seven days of vaccination, which may not necessarily be causally related to COVID-19 vaccination.
After the first and second doses of vaccination with Comirnaty and Vaxzevria, the prevalence of medically attended AEIs was much lower, at around 3 to 7%, compared with background levels within seven days of immunization. However, a 20% increase in the occurrence of medically attended AEIs was observed after the first dose of the Spikevax vaccine. As the age of vaccinees increased, fewer medically attended AEIs prevailed for both Comirnaty and Vaxzevria vaccines.
The safety profiles of COVID-19 vaccines, developed by different brands, varied marginally. However, a considerable difference was observed in the generation of non-specific side effects. For instance, the first dose of Vaxzevria led to variable skin conditions, while the second dose of Comirnaty caused an enhanced incidence of immune and lymphatic conditions.
Conclusions
One of the key strengths of this study is the utilization of a well-established ORCHID practice network, which has high data quality. Since the ORCHID regularly receives feed from the National Immunisation Management System (NIMS), a valid COVID-19 vaccination record was obtained.
The current study also contains some limitations, including uncertainties about whether all relevant events associated with medically attended AEIs were considered. In addition, since the present study only assessed the incidence of medically attended AEIs after a single or double dose of COVID-19 vaccination, it could be considered passive surveillance. Furthermore, the authors failed to consider SARS-CoV-2 infections before vaccination, which might be associated with some AEIs.
To summarize, COVID-19 vaccines are associated with a small increase in the incidence of rare but serious adverse events. In the future, more research must be conducted to understand better whether previous infection leads to higher or lower incidence of AEIs.
Journal reference:
Tsang, M.S.R. (2023) Adverse events following first and second dose COVID-19 vaccination in England, October 2020 to September 2021: a national vaccine surveillance platform self-controlled case series study. Eurosurveillance. doi: https://doi.org/10.2807/1560-7917.ES.2023.28.3.2200195 https://www.eurosurveillance.org/content/10.2807/1560-7917.ES.2023.28.3.2200195
Posted in: Medical Science News | Medical Research News | Disease/Infection News
Tags: Antibodies, Bell's Palsy, Blood, Children, Chronic, Clinical Trial, Coronavirus, Coronavirus Disease COVID-19, covid-19, Immunization, Myocarditis, Pandemic, Pericarditis, Platelet, Primary Care, Research, Respiratory, SARS, SARS-CoV-2, Severe Acute Respiratory, Severe Acute Respiratory Syndrome, Skin, Social Care, Syndrome, Thrombocytopenia, Thrombosis, Vaccine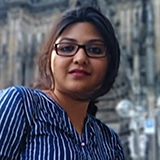 Written by
Dr. Priyom Bose
Priyom holds a Ph.D. in Plant Biology and Biotechnology from the University of Madras, India. She is an active researcher and an experienced science writer. Priyom has also co-authored several original research articles that have been published in reputed peer-reviewed journals. She is also an avid reader and an amateur photographer.
Source: Read Full Article