Globally, many countries witness seasonal viral endemic infections. In Italy, a seasonal endemic viral infection is caused by the West Nile virus (WNV). The country adopted the One Health Approach for monitoring the virus, and case confirmation is done by four laboratory criteria – isolation of the virus from either the cerebrospinal fluid (CSF) or blood of the host; detection of viral nucleic acid from the CSF or blood; the presence of viral antigen-specific immunoglobulin M (IgM) response in the CSF; the presence of high titers of viral IgM antibody and detection of viral IgG antibody; and using neutralization for confirmation.
A positive case meets at least one of the above-mentioned criteria. The viral disease is further classified based on the presence of a neuroinvasive form of the disease and is termed the West Nile Neuro-invasive Disease (WNND).
The study
A recent article published in Eurosurveillance described the seasonal transmission of the West Nile virus in 2022 and compared the human cases reported in June-July 2022 with the reports in 2018.
Results
In 2022, the first WVN infection in Italy occurred in birds and mosquitoes in early June. The human infection by the virus started being detected on June 19th. Human cases splurged in July with two strains of the virus (1 and 2) co-circulating simultaneously. By August, the virus had infected many equids, birds, and mosquito pools. The Italian Surveillance System recorded 301 confirmed human-WNV cases, which included 160 WNND cases. Generally, human infections were preceded by infections in vertebrates and mosquitoes.
By July 31st, 2022, many human WNND cases––few of which were fatal––cases of West Nile fever (WNF), blood donors with asymptomatic infections, and cases with unspecific symptoms were detected. The median age among the WNND cases was 74 years, and for WNV infection, it was 70 years; the male-female ratio was 2:1.
During the epidemic – in the year 2018, until July 31st, a lower number of infections and lesser deaths occurred compared to 2022. The number of human viral infections in June 2022 increased by 16 folds; this occurred gradually over four weeks. Of note, the WNND cases in June 2022 were more than in June 2018.
WNV human infection had been detected in 25 Italian provinces by July 2022, and the viral circulation was evident in 41 provinces by August 2022. The highest number of human cases recorded was in the province of Padova.
In 2018, accounting for the same period, there was lesser viral circulation and fewer provinces with human infection. Meanwhile, 2022 witnessed more southward and westward viral infection spread compared to 2018.
Discussion
Every year, in northern parts of Italy, an average of 60 human cases is recorded. The number of WNV and WNND cases in 2022 exceeded the number of cases in 2018. Out of the two lineages, only lineage 2 was present in the year 2018. However, many cases were unreported or remained undetected in 2022.
Climatic disparities in Italy between 2018-2022 could cause the differences in concentration, amplification, and spread of WNV.
Italy implemented many vector control measures following the 2018 epidemic. These planned measures were executed in 2022. Although no transfusion-associated case was found, blood-safety measures were implemented in many provinces, owing to the rise in human cases. Thus, warnings from vector/animal surveillance should be heeded more carefully.
Conclusion
The transmission of the WNV in Italy has surged in 2022 compared to 2018. The virus is now circulating in European countries owing to the increased mobility of people – as was during the coronavirus disease 2019 (COVID-19) pandemic. Adoption of proper viral mitigation programs is necessary for Italy, and steps to increase awareness among the general population, clinicians, and healthcare personnel for proper diagnosis and timely treatment of the disease.
Journal reference:
Riccardo, F. et al. (2022) "Rapid increase in neuroinvasive West Nile virus infections in humans, Italy, July 2022", Eurosurveillance, 27(36). doi: 10.2807/1560-7917.es.2022.27.36.2200653. https://www.eurosurveillance.org/content/10.2807/1560-7917.ES.2022.27.36.2200653
Posted in: Medical Science News | Medical Research News | Disease/Infection News
Tags: Antibody, Antigen, Blood, Coronavirus, covid-19, Fever, Healthcare, Immunoglobulin, Laboratory, Mosquito, Nucleic Acid, Pandemic, Viral Disease, Virus, West Nile Virus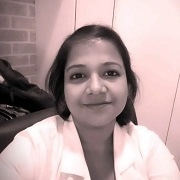 Written by
Nidhi Saha
I am a medical content writer and editor. My interests lie in public health awareness and medical communication. I have worked as a clinical dentist and as a consultant research writer in an Indian medical publishing house. It is my constant endeavor is to update knowledge on newer treatment modalities relating to various medical fields. I have also aided in proofreading and publication of manuscripts in accredited medical journals. I like to sketch, read and listen to music in my leisure time.
Source: Read Full Article