Introduction
What data is shared during clinical trials?
How is clinical trial transparency ensured?
References
---
A wide variety of data is collected throughout any clinical trial, including the direct findings of any investigation deemed worthy of highlighting in publication, unpublished data that may be irrelevant to the paper's aims, and metadata such as participant demographics. Five major stages of the clinical lifecycle have been identified, generating data that may be relevant to drug evaluation: trial design, participant enrollment, study completion, publication, and regulatory application.
Thorough planning of how data will be collected is performed during initial trial design and registration, along with establishing standard operating procedures that determine how each part of the trial will be performed. This allows for better comparison between studies, and with this in mind, several organizations such as the World Health Organization (WHO), are encouraging enhanced standardization in data reporting and transparency at this stage (Institute of Medicine, 2015).
Image Credit: aurielaki/Shutterstock.com
What data is shared during clinical trials?
During participant enrollment, a large body of metadata is collected in raw form and analyzed for consistency or trends. For example, researchers may wish to ensure that participants represent a broad spectrum of the population or, more specifically, investigate a subset therein. Upon completion of the study, further metadata analysis may reveal trends in, for example, drug or vaccine efficacy amongst the population.
The vast quantities of data collected throughout a clinical trial may result in several publications, depending on the scope of the paper, article, conference presentation, or other work. Published journal articles benefit from specificity and clarity; therefore, only a subset of the experiments performed during the study may be relevant.
The outcome of clinical trials determines the availability and use of medical products under the jurisdiction of regulatory bodies around the world, and therefore clinical trials must meet the standards of these entities in terms of data reporting, ethics, and protocol. These entities monitor how and when clinical trial data is published and generally host publically available clinical trial data banks to which all data must promptly be reported with greater priority than academic publications (Universities Allied for Essential Medicines, 2019).
What Influences Patient Retention in Clinical Trials?
Data may be shared in raw, unaltered form or once processed and interpreted. Examples of raw data include participant characteristics, the results of clinical laboratory results, and X-ray images. Once analyzed, this data may include changes in or differences between patient characteristics, the interpretation of serum lipid values, or the determination of tumor size from X-ray images. There is debate over the quantity and type of data that should be shared at each clinical trial stage, particularly between the dissemination of raw and processed data.
Raw data has the advantage of most closely reflecting the study's observations, allowing other researchers to interpret the data and potentially reducing errors and biases introduced during analysis. However, the size and complexity of, and inclusion of participant details within, raw data sets is prohibitive towards routine data sharing.
Further, publications featuring secondary analysis of raw data sets generally do not require exhaustive relaying of the underlying information, with peer-review and other quality control processes hopefully ensuring that fallacious interpretations do not reach publication. With regards to clinical trials, in particular, a number of regulatory agencies and others with a vested interest in the truthfulness of the reported data audit the reporting and collection of raw data, ensuring that data is properly disseminated and interpreted (Institute of Medicine, 2015).
Image Credit: Mari Kova/Shutterstock.com
How is clinical trial transparency ensured?
Regulatory agencies such as the food and drug administration (FDA) in the USA and the European medicines agency (EMA) set standards for the registration of clinical trials and ongoing data reporting, while these and study sponsors may have additional requirements for researchers regarding the quantity and promptness of any resulting publications following the completion of the study.
FDA 2007 requirement FDAAA 801, "the Final Rule", sets out these requirements and identifies each responsible party. A 2019 report, however, indicates that only 15 of 40 USA universities investigated were in full compliance with reporting requirements, with some major universities reportedly failing to publish more than half of their clinical trials. The Final Rule also requires research institutions to make available the results of all past clinical trials prior to 2007, some of which remain missing (Clinicaltrials.gov; Universities Allied for Essential Medicines, 2019).
According to USA law and WHO recommendations, the publication of clinical trial results in academic journals is insufficient, and the results must be registered and made available on suitable public registries. This will almost always precede journal publication given the longer time-scale involved in the latter, and research institutions taking longer than 12 months to provide this data can be fined up to $10,000 per day (Universities Allied for Essential Medicines, 2019).
References:
Sharing Clinical Trial Data (2015) Institute of Medicine. National Academies Press (US). https://www.ncbi.nlm.nih.gov/books/NBK286004/
Clinicaltrials.gov https://clinicaltrials.gov/ct2/manage-recs/fdaaa
European Medicines Agency https://www.ema.europa.eu/en/human-regulatory/marketing-authorisation/clinical-data-publication
Clinical trial transparency at US universities (2019) Universities Allied for Essential Medicines. https://www.altreroute.com/clinicaltrials/assets/download/UniversityTransparencyReport2019.pdf
Further Reading
All Clinical Trial Content
What is a Phase 0 Clinical Trial?
What is a Phase 1 Clinical Trial?
What is a Phase 2 Clinical Trial?
What is a Phase 3 Clinical Trial?
More…
Last Updated: Jul 18, 2022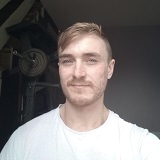 Written by
Michael Greenwood
Michael graduated from Manchester Metropolitan University with a B.Sc. in Chemistry in 2014, where he majored in organic, inorganic, physical and analytical chemistry. He is currently completing a Ph.D. on the design and production of gold nanoparticles able to act as multimodal anticancer agents, being both drug delivery platforms and radiation dose enhancers.
Source: Read Full Article