A California jury awarded $29 million on Wednesday to a woman who sued Johnson & Johnson, claiming that asbestos in its talcum-based baby powder caused her cancer.
An Alameda County jury in Oakland, California, held Johnson & Johnson responsible for Teresa Leavitt's mesothelioma — a cancer linked to asbestos exposure — through her use of baby powder.
It is the latest in as many as 13,000 pending lawsuits against the company related to body powders containing talc, according to the annual report the company filed with the Securities and Exchange Commission. The largest award to date is $4.7 billion, which was awarded in July 2018.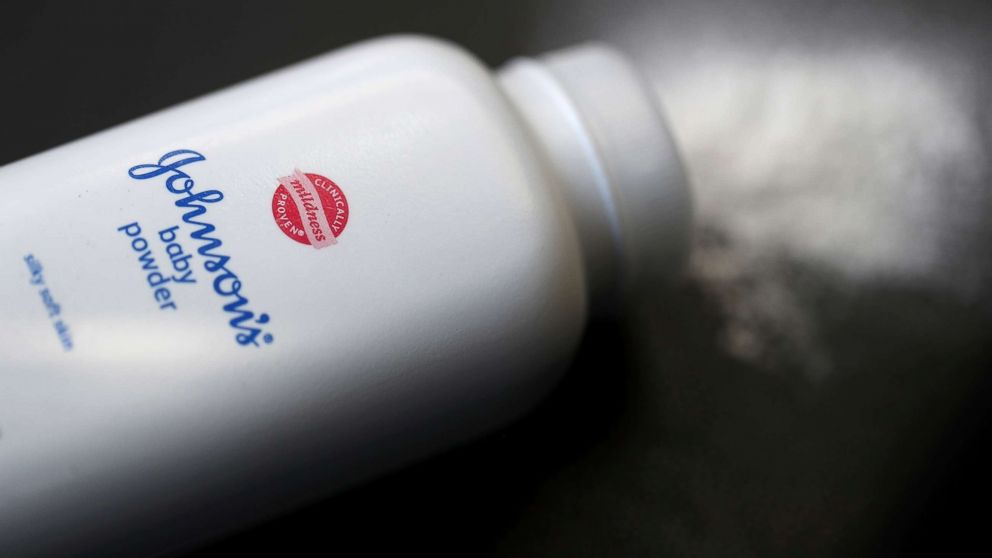 In the same filing, the company also disclosed it is being investigated by the SEC and the Justice Department for its disclosures regarding alleged asbestos contamination in baby powder.
Leavitt's attorney did not immediately respond to a request for comment.
Johnson & Johnson said it is appealing the Oakland jury verdict and maintains that its baby powder is safe.
"We are disappointed with today's verdict and will pursue an appeal because Johnson's Baby Powder does not contain asbestos or cause cancer," the company said in a statement emailed to ABC News. "Plaintiffs' attorneys have fundamentally failed to show that Johnson's Baby Powder contains asbestos, and their own experts concede that they are not recognizing the accepted definition of asbestos and are ignoring crucial distinctions between minerals that are asbestos and minerals that are not. We respect the legal process and reiterate that jury verdicts are not medical, scientific or regulatory conclusions about a product."
In December 2018, Reuters published a bombshell investigation alleging the company knew for decades that the talc tested positive for asbestos, and had obtained documents to prove it, which the company had consistently denied.
"A Reuters examination of many of those documents, as well as deposition and trial testimony, shows that from at least 1971 to the early 2000s, the company's raw talc and finished powders sometimes tested positive for small amounts of asbestos, and that company executives, mine managers, scientists, doctors and lawyers fretted over the problem and how to address it while failing to disclose it to regulators or the public," Reuters reported.
In a statement to Reuters, a Johnson & Johnson spokesperson wrote: "Plaintiffs' attorneys out for personal financial gain are distorting historical documents and intentionally creating confusion in the courtroom and in the media. This is all a calculated attempt to distract from the fact that thousands of independent tests prove our talc does not contain asbestos or cause cancer. Any suggestion that Johnson & Johnson knew or hid information about the safety of talc is false."
Source: Read Full Article