Paul Newman was known, for more than five decades of Hollywood superstardom as an unflappable leading man. With his piercing blue eyes, he stared down the camera lenses held by some of the world's most famous directors, and later out of the windshield of his Porsche race car, seemingly with the greatest of ease.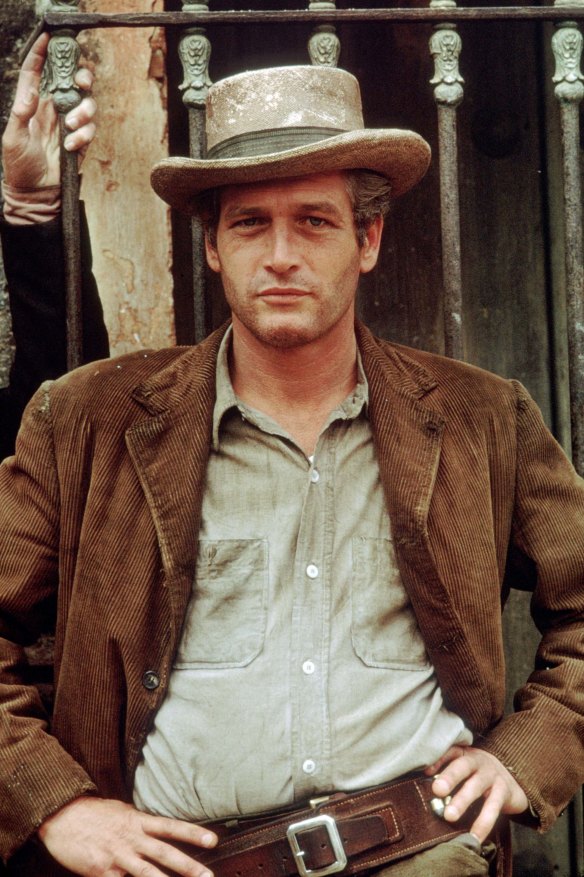 "I'm always anxious about admitting to failure," Paul Newman, pictured in his 1969 film Butch Cassidy and the Sundance Kid, writes in his posthumous memoir. "To not being good enough, to not being right."Credit:Getty
It's an effect he worked hard to master, but it belied a deep river of self-doubt and anxiety that ran through Newman always, and eventually lead to some of his life's greatest regrets.
"I'm always anxious about admitting to failure," Newman said, in his 60s. "To not being good enough, to not being right."
"I thought I had to behave a certain way to please them [film directors]. So whatever I presented was artificial."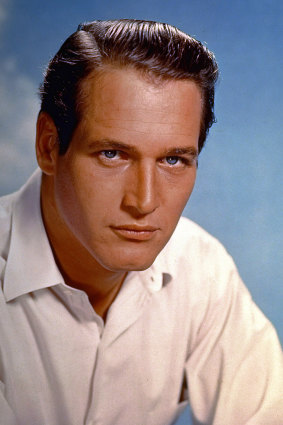 "I needed to constantly scramble to keep a certain woman's [his mother] opinion of me so positive, especially when my own opinion of myself could be so shitty," says Paul Newman, who died in 2008 at 83, in his new posthumous memoir.Credit:AP
The unexpected revelation of just how uncomfortable Newman was in his own skin, which shocked two of his five daughters, came to light last week in a posthumous memoir, Paul Newman: The Extraordinary Life of an Ordinary Man.
"I was just paralysed by his deep sadness," Newman's youngest daughter, Clea Newman Soderlund told The New York Times, reflecting on the book's contents. This included Newman's wonder that if he had, perhaps, told his son Scott – an actor who reportedly felt he was in his father's shadow –that "he didn't have to be like me", Scott might not have died of a drug overdose at 28 in 1978.
But psychologists say that Newman's revelations might just help the rest of us.
Because experiencing self-doubt is not only taboo and under-acknowledged, but can lead to lifelong pain suffered in silence, say experts.
"Doubt is related to a number of different mental health concerns," says Dr Mairwen Jones, former head of the Anxiety Disorders Clinic at the University of Sydney, adding that it underlies disorders like depression, anxiety and obsessive compulsive disorder.
"I had one woman who had such intense repetitive washing behaviours, she was pretty much housebound because it might take her five hours just to clean one area of the bathroom before it felt just right," says Jones, a clinical psychologist, noting that OCD is often referred to as "a disorder of doubt". This is because people with OCD are riddled by doubt: whether they locked the door, have cleaned enough to get rid of germs, or hit someone when they were driving their car.
One of Jones' own relatives killed himself, decades ago, as a result of living with OCD, says Jones, adding that more than 600,000 Australians are estimated to live with OCD.
I thought I had to behave a certain way to please them [film directors]. So whatever I presented was artificial.
"He couldn't live with the distress anymore," says Jones of her relative, whose face and hands would be constantly bleeding from perpetually shaving.
At the same time, our culture looks down on those who feel doubt.
"That idea of 'fake it til you make it' [prevails]," says Jones. "There is so much pressure on people to not show any signs of weakness or doubt. Because it's seen as a weakness."
The situation is further complicated by the fact that we need a measure of self-doubt to function at our best.
"You actually need an element of self-doubt; it's useful in being part of that kind of motivating stress that actually drives you to better performance," says Dr James Collett, a psychology lecturer at RMIT. "It's like the person who has a big talk at work [to do], and they're not worried about it. They're more likely to rock up late, and that kind of thing."
Someone experiences too much self-doubt if instead of being a motivating factor, it leads to extreme behaviour that erodes their happiness, say experts. For instance, if it paralyses a person from trying their best, or leads them to chronic overworking – out of fear they never do a good enough job – which can alienate them from their friends and family.
If a person is plagued by too much self-doubt, it's critical they identify the source of it, says Professor Caroline Hunt, president of the Australian Clinical Psychology Association. For many people, the source is a childhood marked by heavy criticism. (Newman writes in his memoir that his father was "dismissive, disinterested" and his childhood home was suffused with a feeling "that I couldn't do anything right".)
"That always helps people to step back a bit and go, 'Maybe it's not real'," says Hunt about people's doubts that they're good at anything, or destined to fail.
"[I say] 'Let's look at the evidence here, let's look at what's going in on your life'," she adds, noting that many people who seek counselling for self-doubt are, like Newman, high achievers who see themselves as "imposters" just waiting to be discovered to be incompetent, or succeeding out of luck. "Then people can sort of gradually come to see that and hopefully be a bit more self-confident."
Exposure therapy is also effective. For OCD patients, this means that when they doubt whether they've locked the door, they force themselves to live with the feeling and go about their day, instead of returning home to repeatedly check the door.
Self-compassion, too, is key.
"What we'd encourage our clients to do is not to look at themselves like they're used to looking at themselves, but to try and look at themselves like they might at someone else, or a friend," says Collett, noting that many people are "ruthlessly evaluative" of themselves, but estimate others far more generously.
Make the most of your health, relationships, fitness and nutrition with our Live Well newsletter. Get it in your inbox every Monday.
Most Viewed in Lifestyle
From our partners
Source: Read Full Article