The severe acute respiratory syndrome coronavirus 2 (SARS-CoV-2), which is the causal agent of the ongoing coronavirus disease 2019 (COVID-19) pandemic, is a highly infectious and virulent virus. Several COVID-19 vaccines have received emergency use authorization (EUA) from global regulatory bodies, following which vaccination programs commenced in many countries throughout the world.
COVID-19 vaccines have been shown to protect individuals from severe infection and reduce transmission between individuals. Thus, global vaccination campaigns, to a certain extent, have relieved some of the immense pressure on healthcare facilities, while also reducing the adverse social and economic impacts of COVID-19.
Study: Determinants of COVID-19 Vaccination Intention among Health Care Workers in France: A Qualitative Study. Image Credit: David Pereiras / Shutterstock.com
Background
In France, healthcare workers (HCWs) were prioritized for COVID-19 vaccination because they were more likely to be infected due to their professional activities. Despite this strategy, about 34% of nosocomial SARS‐COV‐2 infections were recorded in February 2021. This report emphasized the importance of COVID-19 vaccination among HCWs, which would protect them, their patients, their families, and anyone else whom they interacted with.
Individuals' adherence to vaccination depends on their personal opinion, available advice, and immunization status. One of the key hindrances to COVID-19 vaccination is vaccine hesitancy, which was quite significant in France following the approval of these vaccines.
One of the factors that contributed to vaccine hesitancy among French HCWs includes the rapid development of COVID-19 vaccines as compared to any other vaccines. Furthermore, several vaccines were developed using innovative approaches, the majority of which were provided with EUA by global authorities.
It is essential to understand the determinants of individuals' intention to receive COVID‐19 vaccines to determine appropriate public health policies. A recent Vaccines study describes the results from semi‐structured qualitative interviews of HCWs to determine factors associated with their vaccine hesitancy.
About the study
The current qualitative study was conducted from January 2021 to April 2021, which was at the beginning of the national COVID-19 vaccination program in France. HCWs were interviewed individually in a semi‐structured manner to determine their perception of COVID-19 vaccination.
The researchers utilized a theoretical framework associated with a comprehensive behavioral model of COVID-19 vaccination. The key feature of the vaccine hesitancy model was that it helped understand vaccination behaviors based on different strategies that could be developed to overcome this challenge.
To investigate the behavioral determinants that were associated with vaccination, a comprehensive behavioral model was developed. This model was based on meta-analyses and systemic reviews on the non‐mandatory vaccination intention (e.g., influenza vaccination), cross‐analysis of the CoVaPred study results, and behavioral theories associated with preventive measures. This theory-based model was intended to help detect key factors driving vaccine hesitancy, as well as strategies that could be formulated to promote vaccination uptake.
Study findings
COVID‐19 vaccination intention among French HCWs was predominantly dependent on their level of confidence in the proposed vaccines. Additionally, their personal or proxy experiences of the disease and vaccination also contributed to their vaccination hesitancy.
The perception of information provided by the media about COVID-19 vaccination also influenced HCWs. The opinion and vaccination status of others in the HCW environment were also determining factors of the intention to be vaccinated.
Interestingly, the newly identified determinants of HCWs' vaccination intention were consistent with the factors determined by the comprehensive behavioral model of COVID-19 vaccination in the general population. Notably, the vaccination intentions of HCWs were influenced by the level of knowledge, confidence in health and political authorities, personal habits, and perceived vaccination norm.
Like the general population, HCWs needed to be reassured about the vaccine's safety and efficacy.
In October 2021, a mandatory vaccination policy was introduced in France for HCWs, which raised questions. This coercive measure also reinforced vaccine hesitancy among HCWs.
Confidence in COVID-19 vaccines was based on high effectiveness and information on their short‐ and long‐term side effects. In France, confidence in COVID-19 vaccines was weakened due to several scandals and controversies associated with AstraZeneca's Vaxzevria vaccine. Thus, it is imperative to promote positive experiences from vaccinated individuals and provide transparency about possible side effects.
In accordance with many countries around the world, France also implemented restriction measures to manage the pandemic. However, these measures evoked resistance and made vaccination a political issue.
In the interviews, some HCWs expressed that they no longer feared COVID-19, as they were already exposed to the virus daily without getting sick. The low perception of risk influenced their lack of intention to be vaccinated.
Interestingly, physicians shared a high level of confidence in COVID-19 vaccines, which could be attributed to their easier access to valid information. This observation demonstrates that the easy availability of valid information could promote vaccination.
Conclusions
The study cohort comprised HCWs from a specific geographical location, thus limiting the generalizability of the findings. Additionally, the interviews were conducted in a rapidly changing context, as the French government changed policies related to priority groups for COVID-19 vaccination very frequently.
Nevertheless, the current study reported several factors that influenced vaccine hesitancy, which can be addressed to improve the current situation.
Journal reference:
Bourreau, C., Baron, A., Schwarzinger, M., et al. (2022). Determinants of COVID-19 Vaccination Intention among Health Care Workers in France: A Qualitative Study. Vaccines 10(10),1661. doi: 10.3390/vaccines10101661 https://www.mdpi.com/2076-393X/10/10/1661
Posted in: Medical Research News | Disease/Infection News | Healthcare News | Pharmaceutical News
Tags: Coronavirus, Coronavirus Disease COVID-19, covid-19, Efficacy, Health Care, Healthcare, Immunization, Influenza, Pandemic, Public Health, Respiratory, SARS, SARS-CoV-2, Severe Acute Respiratory, Severe Acute Respiratory Syndrome, Syndrome, Vaccine, Virus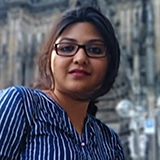 Written by
Dr. Priyom Bose
Priyom holds a Ph.D. in Plant Biology and Biotechnology from the University of Madras, India. She is an active researcher and an experienced science writer. Priyom has also co-authored several original research articles that have been published in reputed peer-reviewed journals. She is also an avid reader and an amateur photographer.
Source: Read Full Article